FlyPelican's new home base at Newcastle Airport brings local jobs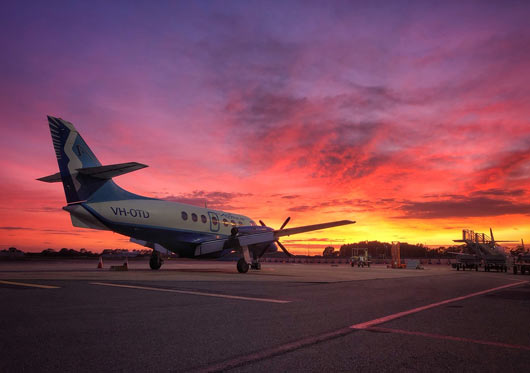 Up to 15 new jobs are set to land, as leading regional airline and charter company, FlyPelican, sign a new lease at Newcastle Airport. This will bring their maintenance facility and base of operations together under one roof.
Located at Newcastle Airport since 2015, FlyPelican identified a commercial need for an
expanded footprint to accommodate the airline's maintenance activities and expanding team. FlyPelican's new head office occupies 1,230 square meters on site, which includes hangar and office accommodation capable of housing three aircraft and 50 team members.
Base maintenance of FlyPelican's fleet of British Aerospace Jetstream 32 aircraft will be
located at Newcastle Airport, and the airline are also assembling a team of local maintenance engineers to carry out this critical work in their new hangar.
This exciting announcement is off the back of FlyPelican and Virgin Australia's lounge newest partnership deal. FlyPelican Corporate and Flexible fare passengers can now enjoy enhanced passenger experiences in the Sydney and Canberra Virgin Australia lounges, plus the ability to earn Velocity Frequent Flyer points on Fly Pelican flights.
Speaking, Newcastle Airport CEO Dr Peter Cock said FlyPelican's base of operations is a welcome addition.
"We're proud to partner with airlines who align with our vision to be the Airport the region
deserves. For the past six years, FlyPelican have been with us on this journey, offering key regional services to our catchment.
"It makes absolute sense that they would choose to consolidate their operation under one roof and we are honoured that they chose to do that at our site. This will further enhance their ability to connect travellers with key intrastate destinations across NSW and interstate to Canberra and the Sunshine Coast.
"Newcastle Airport offers a stress free, non-congested, Covid-safe environment that gives our customers peace of mind, and quick connections to where they want to go – perfectly aligned to the services FlyPelican offer their travellers," he said.
FlyPelican CEO Marty Hawley echoed Dr Cock's words, saying the decision to move his
airline's base of operations to Newcastle Airport was an easy one.
"Basing our operation at Newcastle Airport has allowed FlyPelican to create local jobs for
local people, that will directly support our new maintenance facility. As Newcastle's leading
regional airline, it was the logical next step to base our operation at Newcastle Airport.
"Despite all the hurdles that the pandemic has thrown up over the last 18 months, we've
remained committed to offering convenient travel options for the people of our region and see this as a fantastic opportunity to increase the frequency of our current route offerings whilst looking at future route opportunities out of Newcastle," he said.
Newcastle Airport is home to the majority of FlyPelican's fleet, with flights direct from
Newcastle to Dubbo, Ballina/Byron Bay, Sydney, Canberra and the Sunshine Coast on offer to passengers.
Other Articles from this issue
The University of Newcastle's Q Building has become the first building in regional NSW to achieve a 6 Star Green Star 'D...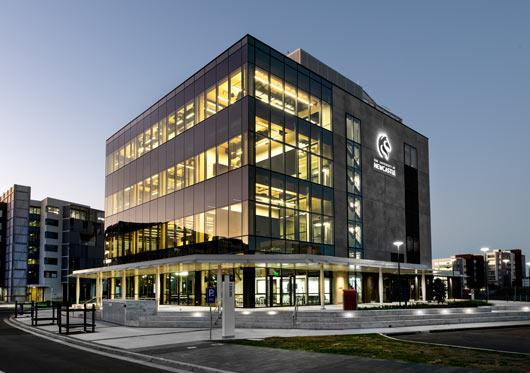 Bonza, Australia's only independent low-cost carrier, together with Newcastle Airport, has announced on 15 February a hi...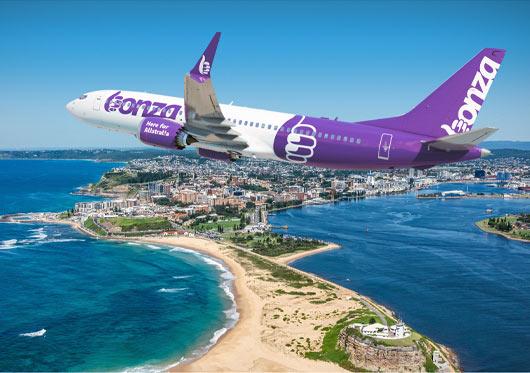 Hunter Valley Steamfest, Australia's premier festival of all things steam, is proud to announce Burton Automotive as its...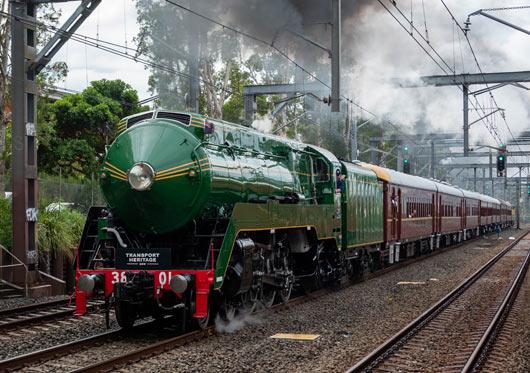 The Hunter Innovation Festival has been an annual event since 2007 and in true innovation style there have been many ite...