Five golden rules for event planning
Nikki Abercrombie
Abercrombie Management
Every year, 37 million people attend 412,000 business events across Australia. That's a staggering number! It shows that, in our fast-paced digital world, people still crave the human connection and professional learning opportunities offered by a well-crafted event. That's great news for your organisation. And yet, when it comes to events, so many businesses and associations aren't reaching their full potential.
If you tremble at the thought of event planning, or are tired of same-same annual functions, then read on! We've harnessed our 12 years of event management experience to bring you our best tricks of the trade—the five golden rules for planning a successful business event.
Rule #1 Define your purpose
As much as people like to meet and eat, gone are the days when people attend events for this reason alone. A meeting, by definition, is a gathering of people around a common purpose. But the biggest trap many hosts fall into is not knowing the purpose of their specific business event.
Want to build team morale and connections? Think about creating a robust social program with smaller groups. Ready to share your organisational research with your professional community? Consider integrating social media and video webinars for greater reach.
Having a clear, agreed purpose is the first step to designing a successful event and will help you pick the right speakers, program, location and guest list.
Tip: Before scheduling your event, ask yourself:
1) Why are we hosting this event?
2) What difference would it make if we didn't run it?
Rule #2 Set clear, realistic and measurable targets
A good target is something you can achieve—otherwise, it's just a wish! It's essential to set clear, realistic and measurable targets as part of your event design so that, afterwards, you can determine your return on investment.
If you're using previous event targets as a guide, be sure to incorporate any changes that have taken place in your organisation that may affect your results. Changes to membership numbers, budget, staff capacity, and corporate partnerships can drastically alter your results and should be taken into consideration when setting your targets.
Tip: Your targets should reflect your event purpose.
Helpful targets include the number of attendees, income from sponsors, profit margin, and delegate survey participation.
Rule #3 Ask guests what they want!
The most overlooked part of event design is including guests in the planning. Identify your potential guests (this might include past event attendees) and ask them what they'd like from the event.
In our experience, the top two reasons people attend business events are for the education programs and networking opportunities. These are two areas that you can easily consult delegates on and tailor the event and social programs to better meet their expectations.
Tip: Instead of only doing a post-event survey, ask your guests for input during your event planning stages too.
Rule #4 Get the timing right
Ever picked an event date, only to realise later that it clashes with another important function? Nothing will derail your event faster than competing with another event for speakers, guests and even car parks! Before locking in your dates, check out what else is happening on those days in your community and industry.
Tip: Maintain a calendar of events that attract a similar audience to yours throughout the year, and plan your event dates accordingly.
Rule #5 Boost engagement
Events are all about bringing people together, so remember to make the most of your audience. In the lead up to the event, send guests interesting and personalised communication that piques interest and generates excitement. During your event, encourage audience
participation through social activities, ice-breaker entertainment, or interactive workshops. As the event wraps up, keep the good vibes going by providing guests with additional resources, sharing event photos and highlights, and inviting feedback.
Tip: Wow factor is key! Always look for innovative ways to engage with your guests, leaving them with great memories of your event.
Abercrombie Management is a local business events specialist. They provide personalised support, from running training for your event staff, to organising intimate business gatherings or large-scale conferences. Book your next event with them in the Hunter region and receive a complimentary photography package worth $5,000.
Other Articles from this issue
I was giving a presentation to a business recently when I received a question from the floor that has had me thinking ev...
On 7 July the Westpac Rescue Helicopter Service and NSW Ambulance celebrated the opening of the purpose-built aeromedica...
Event planning is one of those tasks that seems to be easy, but the details can quickly become overwhelming.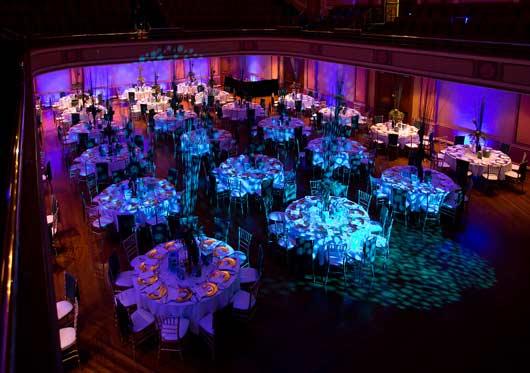 Lake Macquarie City Council has started work to implement the Cardiff Streetscape Master Plan.