Education is key in fight against heart disease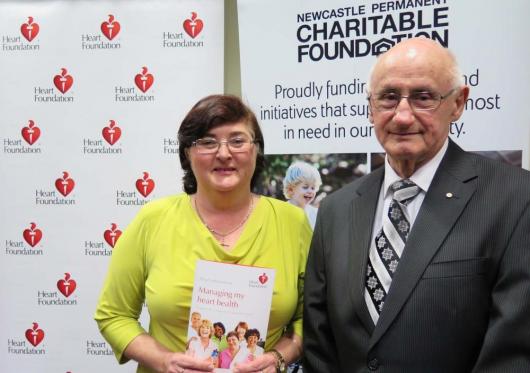 In a bid to tackle repeat heart attacks, the National Heart Foundation will distribute 10,000 resource kits used to educate heart disease patients in regional NSW.
Newcastle Permanent Charitable Foundation has provided $30,000 to fund Managing My Heart Health (MMHH), an initiative developed by the Heart Foundation that provides patients with information on medical treatments and behaviour modification.
MMHH resource kits will be distributed to patients living with heart disease in the high risk areas of the Central Coast, Hunter New England, Mid North Coast and Northern Rivers.
Each year over 21,700 people die from heart disease and 780,000 live with the disease. It kills three times as many women as breast cancer and more children than all other childhood diseases combined. In NSW alone over $375 million is spent each year on treating heart attacks.
Local charity and not-for-profit organisations are invited to apply for the next Newcastle Permanent Charitable Foundation funding round, which closes on Friday 17 October 2014.
Other Articles from this issue
The Hunter based Greater Bank has won another Roy Morgan monthly customer satisfaction award this month.
The Newcastle Knights and nib health insurance have announced a new three-year partnership that will see nib's length of...
Can you really trust your internet provider?
Stockland Green Hills has given the green light to a number of green energy measures as part of the $414 million redevel...