Easier international travel out of Newcastle Airport
Newcastle Airport and Singapore Airlines have launched a campaign challenging Hunter residents to 'rethink' how they fly internationally.
Titled "Rethink your flights. International travel. Domestic convenience" the campaign aims to educate Hunter residents on how easy it is to depart for their international flight from Newcastle Airport.
The campaign highlights the ability of Hunter passengers to book their international travel directly with Singapore Airlines, check-in for their international travel at Newcastle Airport the same as they would as for travelling domestically, fly on Virgin Australia to Brisbane or Melbourne, and then easily transit through to connect to the international Singapore Airlines leg of their flight. The passenger's bags are checked all the way through to their final international destination.
Newcastle Airport's Manager Aviation Business Development, David Nye, commented that this campaign was developed to highlight the benefit of quick transit time at Brisbane and Melbourne to connect with the international services.
"Our research indicates that, where possible, our catchment prefers to fly from Newcastle Airport. This campaign clearly shows the ability to depart for international flights from Newcastle without needing to spend wasted hours in transit.
"Most of the connection and transit times in Melbourne and Brisbane flying with Singapore Airlines are less than two hours, the perfect amount of time to clear border controls. This means for our catchment it is faster to depart for international travel from Newcastle Airport and enjoy the convenience that comes with leaving from home," said David.
Stage 1 of Newcastle Airport's redevelopment opened in February 2015 and includes permanent international passenger processing facilities. "It is one our main strategic objectives to offer direct international services to and from Newcastle Airport, and we are still working with a number of airlines to secure direct services. In the meantime, this initiative of Singapore Airways, the most awarded airline in the world, is most certainly a convenient option for Hunter residents travelling internationally," concluded David.
Other Articles from this issue
After what has been a challenging year for the Australian mining industry Hedweld is optimistic about 2015.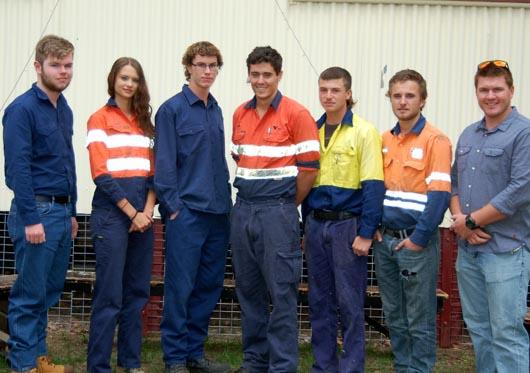 Extensive work over the past three years has paid off for Hunter TAFE.
Phil Cox had his last day as CEO/Institute Director at Hunter TAFE on 13 February.
On 14 May NSW Deputy Premier, the Honourable John Barilaro MP, turned the first sod of soil at the Astra Aerolab site, m...