Digital divide widens between online-savvy and online-cautious SMEs
As more small and medium business operators experience revenue growth due to the use of online technologies, the divide between the online-savvy and the onlinecautious is widening, according to MYOB.
The March 2014 MYOB Business Monitor revealed a higher proportion of onlinesavvy businesses reported revenue growth in the year to February 2014 and expect future revenue growth than those without online technologies. They also reported higher economic confidence and more work/sales in their short-term pipeline.
The study of 1,032 SMEs also found an increase in the use of online technologies. The proportion with a website is now 42%, up from 38% six months ago. A similar trend occurs for those using social media (39%, up from 33%), and cloud computing (33%, up from 16%).
The use of tablets such as an iPad or other device has risen to 27% from 24% six months ago. Smartphone usage was slightly down from 46% to 43% in the same period. A similar proportion of operators don't have an online presence for their business, at 43%. MYOB chief strategy officer John Moss, says the difference between online businesses and those that don't have an online presence is marked across a range of business performance measures.
"What's clear to us from our years of conducting research into SMEs' use of online technologies is that businesses with an online presence reach more people and are more engaged with their customers. This translates to stronger business performance. For example, those with a website are 56% more likely to see annual revenue rise, and those who use cloud computing are 30% more likely to do so. Businesses that embrace online technologies also have more work in their short-term pipeline."
"It's evident the digital divide among SMEs is widening, and we strongly believe it's time for more business operators to take a look at the benefits of easy-to-use online technology for the health of their business."
Other Articles from this issue
As a business coach, I am often asked about the difference between dreams and goals.
The firm relocated to the new premises at 45 Watt Street on 3 March.
Luxury cruise liner, Celebrity Solstice, made a record breaking maiden visit to the Port of Newcastle in March.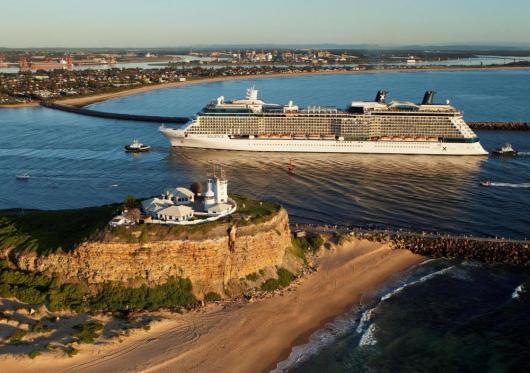 Claire Robbs is the Chief Executive of Life Without Barriers (LWB), a not for profit organisation whose mission is to p...