Development heralds revival of Hunter St Mall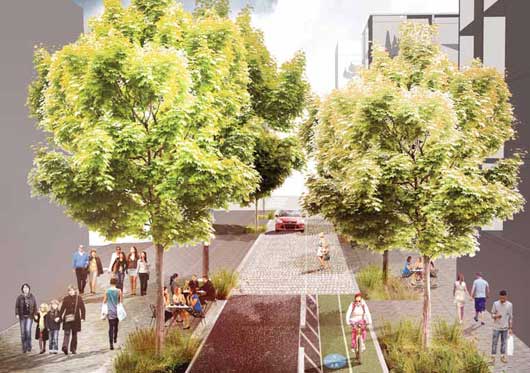 City of Newcastle has welcomed another milestone in the City's revitalisation, with work beginning today on a major residential and retail development in Hunter Street Mall as part of Iris Capital's $700 million East End project.
Bounded by Hunter, Wolfe, King and Thorn streets, the multi-storey stage two development will feature 116 residential apartments atop retail and commercial space in buildings standing between three and seven storeys tall.   
Similar to preservation work on the former David Jones building, which marked stage one of the East End development, Iris will retain the facades of the former Lyrique Theatre, Masonic Hall, Royal Exchange Hotel and Soul Pattinson Chemist buildings. 
"The redevelopment of the Hunter Street Mall is now well and truly underway," Newcastle Deputy Lord Mayor Declan Clausen said.  
"The decision to start work on the second stage of the development before stage one is complete shows the confidence Iris has in the Newcastle market and will minimise overall disruption to Hunter Street Mall traders.   
"Stages one and two of the East End development are game changers as they account for more than half of the Hunter Street Mall. 
"I recall the disappointment in the city in 2010 when GPT walked away from its redevelopment. 
"What was then a devastating blow to the city and its traders is now a distant memory, with Iris attracting blue chip retailers and a five-star hotel to the Mall. 
"Woolworths' fit out of a boutique grocery store will start in July, marking the first return of a major retailer since David Jones closed in 2011. 
"The momentum of this development is unstoppable and provides hope for the mall traders that have done it so very tough for several decades since the rise of Westfield Kotara and Charlestown Square. 
"A DA for a five-star hotel in the old David Jones building is likely to go to the Hunter & Central Coast Regional Planning Panel for determination in March, which will be the icing on the cake of the $700 million development." 
Iris Capital CEO Sam Arnaout said he was excited about restoring iconic Newcastle buildings as part of stage two. 
"The East End has so many incredible buildings that have formed the fabric of the city and we are very proud to restore these and return them to their former glory," he said. 
"What once was the Lyrique Theatre will once again be a feature in the city's architecture. 
"A laneway linking Wolfe and Thorn streets will unveil the theatre like never before and will see it become a landmark in the East End." 
The project will also trigger capital works that are part of The Hunter Street Newcastle East End Stage One Streetscape Plan.  
Under the Council-approved blueprint, bluestone footpaths, cobblestone laneways and new outdoor eating and retail opportunities will help re-invigorate two blocks bound by Perkins, Newcomen, King and Scott streets. 
Including a separated two-way cycleway, new furnishings, street plantings and street art, the plan will revive the former commercial centre as a tourism, residential and hospitality hub. 
"The streetscape plan is a very exciting plan for Newcastle, and has been brought forward to occur at the same time as the Iris development," City of Newcastle Director of Infrastructure & Property Ken Liddell said. 
"It supports the much-needed growth of residential development, boutique retail, hospitality and tourism in Newcastle. 
"It will see Hunter Street revert to a traditional high street with kerb and guttering that better define usages and help attract more residents, students and visitors to the precinct. 
"Avenue tree-planting, increased public seating and footpaths with distinctive finishes and historical interpretation will encourage more outdoor dining and create a whole new welcoming feel with vastly improved connections between the harbour foreshore and Cathedral Park." 
The plan will see the 40km/h speed limit for westbound motorists replace the current 10km/h limit, with parking retained along Hunter Street's northern side, and a new accessible ramp in Market Street replace the Morgan Street laneway ramp. 
Other Articles from this issue
Cessnock City Council was proud to host an event on 13 January, with Federal Government Senator, Hollie Hughes to celebr...
When Nadene Barretto heard that a local women's rugby comp did not have the resources to offer the same prize money as t...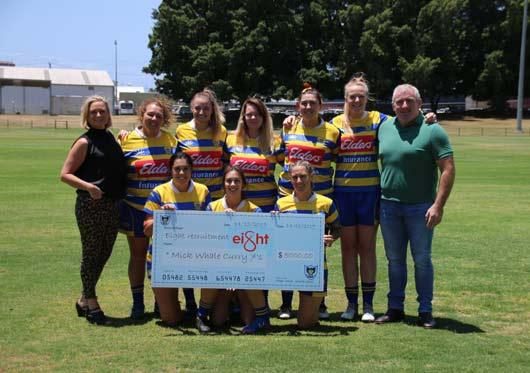 There have been a plethora of headlines and opinions provided on the Banking Royal Commission or "The Royal Commission ...
Unless the business is "prepared" for a sale, including having transparent profitable financial data, then often all the...