Demand for NSW coal rises
The NSW Minerals Council has reported that the latest NSW coal export results show demand remains strong with total NSW coal export volumes increasing by 3.6% over the last financial year, driven by increased demand from emerging international markets.
"The hunger for NSW coal continues to grow in our key Asian markets, with figures showing coal exports out of the Port of Newcastle and Port Kembla rose by 3.1% and 7.2% respectively over the last financial year," NSW Minerals Council CEO, Stephen Galilee said today.
Japan continues to be the biggest market for NSW coal comprising 40% of total exports, followed by China at 18%, Korea with 17% and Taiwan at 11%.
"NSW coal exports to Korea are up 9%, exports to Taiwan have risen by 10% and across the rest of Asia outside of Japan and China, exports have more than doubled to 19.75 million tonnes over the last year."
"China is the state's second largest coal customer receiving around 30 million tonnes in 2014-15. Despite a fall in coal volumes to China over the last financial year, China's share of NSW coal exports has grown from just 1% in 2007–08 to 18% in 2014-15," Mr Galilee said.
There's also been strong growth in demand from India with NSW coal exports to India rising by 110%.
"This dramatic growth in NSW coal exports to India over the last year is a promising sign for the future."
The increase in coal export volumes bodes well for the longterm future of the NSW economy.
"The International Energy Agency predicts that by 2040 global electricity demand will rise by 50%, and that by 2040 coal-fired power will still provide around a quarter of world energy needs. To meet this demand, the overall volume of coal needed will continue to grow," he said.
"This ongoing global demand and the growth of new export markets indicates solid long term prospects for our state's coal sector. Here is NSW that means jobs and investment. That's why it's so important we get the policy settings right," Mr Galilee said.
Other Articles from this issue
Schreiber Hamilton Architecture have been architects to Newcastle Airport for over 11 years and designed the latest term...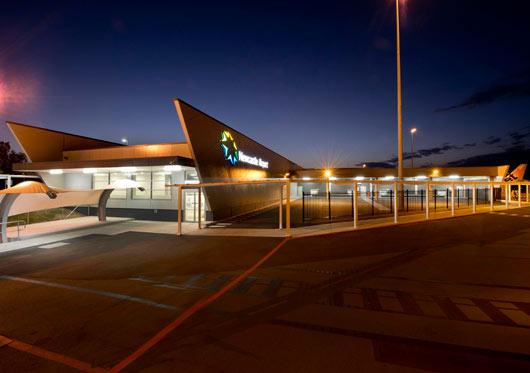 Regional Development Australia (RDA) Hunter played host to Australia's chief scientist, Professor Ian Chubb AC in August...
With the tax reform seemingly more firmly on the agenda, now is the time for calm and sensible debate about how governme...