Defence in the Hunter
Defence has a long history as a major component of the Hunter economy, with a strong presence of defence establishments backed by a diverse range of innovative defence related manufacturers and service providers.
The region houses 15 defence establishments including the RAAF Base at Williamtown, the Lone Pine Barracks in the Singleton Military Area and an Army Base at Adamstown. Additionally, the Newcastle Harbour and shipyards have been used for naval vessel building and repair by a number of local businesses that have defence contracts as part of their revenue.
The Royal Australian Air Force has operated in the Hunter since the late 1930s when the Defence Practice Area was first designated at Williamtown. It is the Air Force's intent that RAAF Base Williamtown remain as the nation's main fighter pilot training base, and it will house most of the planned F-35 Joint Strike Fighter Lightning aircraft, resulting in many opportunities for local businesses. The operations at RAAF Williamtown inject over $1.6 billion per annum into the Hunter economy and is the largest single site employer in the Hunter.
The adjoining Williamtown Aerospace Centre (WAC) has positioned the Hunter as a major national and international centre for the aerospace and aviation industry. The employment capacity of the WAC site is projected as more than 9,000, and the potential income effect is estimated to be around $250 million.
The Singleton Military Area (Lone Pine Barracks) and Singleton Training Area houses the School of Infantry and the Special Forces Training Centre. In addition, there are accommodation and training areas available for visiting units who use the area for field training and to conduct live firing. The base currently has 400 permanent personnel involved in the training and in excess of 400 trainees involved in initial employment training (IET).
The Army Barracks at Adamstown holds 10 different units, with 50 regular soldiers and 1,500 reservists. The Base also has three cadet units: one Army and two Air Force units.
Myambat Logistics Company (MLC) covers an area of approximately 1,800 ha around 10 km from Denman. Its role is to store, maintain and distribute all forms of ammunition and explosives used by the Australian Defence Force.
There are several Prime Defence contractors located in the Hunter including BAE Systems, Boeing Defence Australia, Lockheed Martin, Northrop Grumman, Raytheon and Thales. Second Tier companies include CEA Technologies, Civmec and Varley.
These are supported by a range of capable defence companies involved with project management, system engineering, design, infrastructure, manufacturing, supply, maintenance repair and overhaul, advance technology, communication, electronics, hydraulics, robotics, simulation, CNC machining, 3D printing, education and training product development.
Other Articles from this issue
New research from the Property Council of Australia measures December 2012 as "Ground Zero" – the starting point – for t...
Unbridled Results has launched a leadership program that's relevant, in-depth and has the capacity to completely transfo...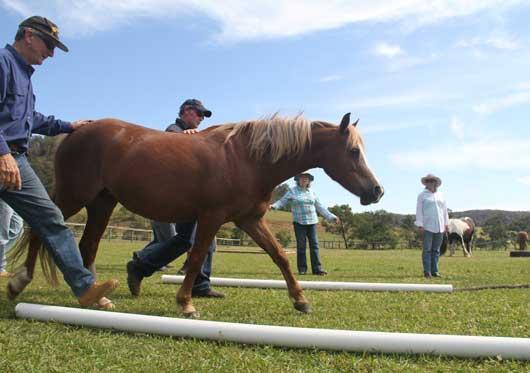 CKDS Architecture is involved in the design of an increasing number of local landmark projects.
This statement has to be one of my favourites. I have had people say this to me at least a dozen times over the course o...