Correcting mistakes in BAS reporting
Most taxpayers intend to get their business activity statements (BAS) right and do, but mistakes can happen.
An ATO review of BAS adjusted as a result of recent audits revealed that over 80% of adjustments were as a result of unintentional GST errors.
"We understand that mistakes can happen when businesses are preparing their BAS. If you think you've made a mistake on a BAS you've already lodged it's important you correct it as quickly as possible. We want to work with businesses to help them get it right," says ATO Assistant Commissioner Jennifer Moltisanti.
You may need to make corrections where you have:
· made clerical mistakes, for example, double counted some creditable purchases or excluded some taxable sales
· incorrectly recorded a taxable sale as GST-free, or
· mistakenly classified a GST-free sale as taxable.
"These errors can result in businesses claiming too much GST or not claiming enough," adds Ms Moltisanti.
If you've made a mistake, there is no need to panic. If you meet the correction limits, you can correct earlier mistakes on your next BAS yourself. This is generally easier than revising the earlier BAS and means you are not liable to any penalties or general interest charge for any GST you correct.
However, if you are outside the correction limits, you will need to revise the original BAS on which the error was made. To find out more about correcting GST errors and correction limits visit the ATO's website.
Other Articles from this issue
The first two buildings on the commercial precinct at Williamtown Aerospace Centre are under construction, with a number...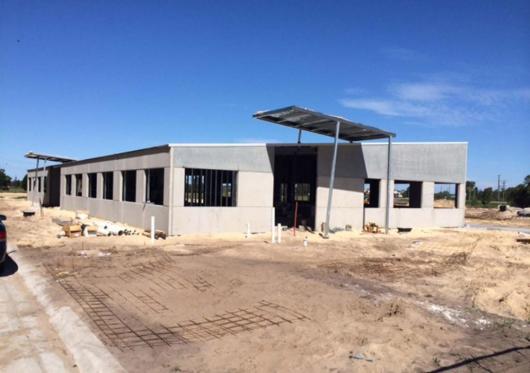 The $8 million, four-storey Mercure Newcastle Airport currently being constructed will incorporate 95 rooms, a restauran...
The 2014 DiG Festival, in Newcastle on 16-17 October, will discuss all things design, interactive and green-tech.
Celebrating 25 years in business this year, Ultrafloor is a locally owned manufacturer of precast concrete flooring base...