Considering an office fitout? Consider these 10 tips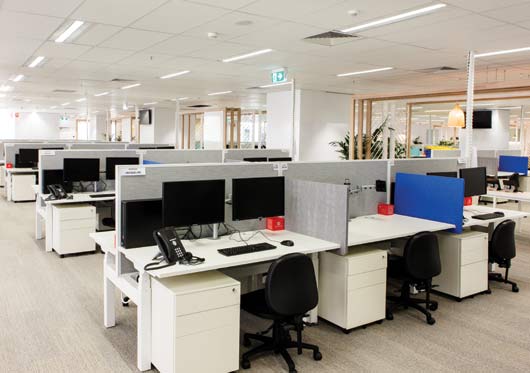 Most of us spend a large proportion of our lives at work, so a carefully planned office fitout is important for designing an efficient, prosperous workspace that can support employee motivation/retention, maximise productivity and proudly represent your brand.
The below 10 tips will help you prepare a project scope to get you started;
1. Fit for purpose – What is the purpose of the space? Start with the practical consideration of designing a workspace that is equipped to support, or enhance its intended purpose. Brainstorm both the practical needs and big picture vision, specific to the relevant tasks or activities i.e. sales, admin, finance, a call centre, or breakout space. Also consider the image you are projecting to clients, as well as the comfort and wellbeing of your employees.
2. Budget – Determine your available budget. Whether you are temporary or permanent occupants of the space or site concerned, will influence the design and structural scope of your project and your budget.
3. Agile workstations – Hot-desks or static workstations, sit-tostand and height adjustable desks. More and more organisations are embracing flexible workstations. The relevance or benefit to your workspace, will depend on whether your employees are fulltime or part-time, mobile representatives, sitting for long periods, or a combination of both. Consider your current situation and the longer-term vision for the workspace concerned.
4. Breakout or creative spaces - Is a space where employees can creatively collaborate away from their desks, or socialise to recharge during the work day, viable (in terms of available room) or a priority?
5. Look and feel – Compile a mood or inspiration board, with images of layouts, furniture, colours and finishes that appeal to, inspire, or resonate with your organisation/your brand.
6. Available space – What are the opportunities and limitations of the space concerned? Consider storage, workstations, and other resources such as printers and photocopiers.
7. Access – Consider main points of entry and day to day employee traffic, fire escapes, how the new layout will impact these areas of access and that there is sufficient access to fulfil the scope of works.
8. Safe egress - Think of this as workplace OHS, the national codes and standards that are in place to support safety in the workplace. Considerations include, fire hydrants, location of amenities, first aid, suitable lighting, ease of movement between desks and emergency exits.
9. Noise - Good acoustic design will reduce unwanted sound.
10. Sunlight and temperature control – If you are fortunate to have windows with a view to the outside world, consider the positioning of staff in relation to the sun's movement throughout the day, as well as window coverings that will keep your office cool in summer and warm in winter.
Other Articles from this issue
The revamped Scratchleys on the Wharf opened late last year after a multi-million dollar upgrade that has enhanced the r...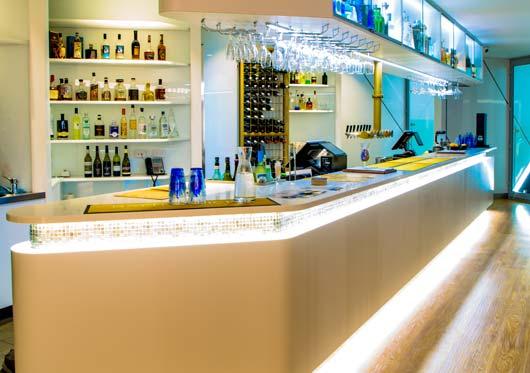 StartupAUS released the Crossroads 2015 report in April, which reveals that, despite positive developments over the past...