BUSINESS ANNIVERSARIES
Hunter Business Centre 30 Year Anniversary
This month
the Hunter Business Centre
celebrates 30 years' of service in the region. Formerly the Business Enterprise Centre (BEC), the King Street Centre is both a training Centre and a business incubator where hundreds of start-up businesses have been launched. General Manager, Narelle McClelland, said today that more than 20,000 businesses have taken their first steps with guidance from business advisers at the Centre. "Throughout our 30 years, many people have served as voluntary directors helping to win contracts from both State and Federal Governments that fund training for start-up businesses as well as specialised programs for particular sectors." "We have had programs to help qualified trades people move into their own business, others to help women in business, the unemployed who have a great idea for a business, and many more." The current Chairperson, Janice Knowles, said the Centre was preparing for major expansion of both premises and programs and wanted to use the 30th anniversary to acknowledge both the businesses that were products of the Centre and those established business people who provided the leadership and direction over that period.
Ultrafloor 25 Years
Australia's largest manufacturer of precast concrete flooring,
Ultrafloor
is celebrating 25 years in business. Ultrafloor is based in Rutherford and is a proudly locally owned business that sells its innovative precast flooring solutions to customers across Australia. It has steadily grown its reputation and is now the preferred choice by many builders and contractors because of the major efficiencies they provide through innovative engineering and speed of construction. Over 4 million sqm of their precast flooring has now been used in buildings across the country
Other Articles from this issue
Newcastle is a Wetland City, surrounded by the Hunter Estuary, the Lake and the Bay.
Tenders from prequalified contractors have been invited for construction of the $103.8 million duplication of Tourle Str...
Construction has begun on the $30 million dollar development known as The Huxley, for Thirdi Property.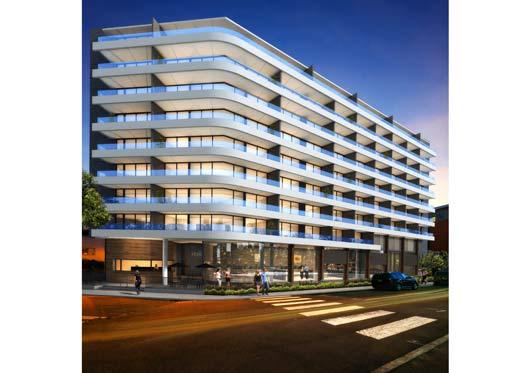 Visiting Tomaree National Park in Nelson Bay will soon be just a click away.