BUSINESS ANNIVERSARIES
HUNTER VALLEY PRIVATE HOSPITAL 30 YEARS
At a low key lunch time BBQ on March 5 staff and patients quietly celebrated 30 years since the establishment of
Hunter Valley Private Hospital
and 50 years of providing hospital services from the Shortland site.
Nurse and Shortland resident Dee Gerler has worked for HVPH since it was established, to mark the occasion she and HVPH chairman Dr William (Bill) Straughan unveiled a permanent 1.8m high sculpture by Newcastle artist Peter Tilley titled In Search of the Sea on the front lawn of the hospital.
Dr Straughan said the hospital has grown over the years from a cottage hospital to a modern centre of excellence in healthcare. HVPH was the first hospital in NSW to use a surgical guidance system to enable real time eye tracking during cataract surgery and the first in Australia to successfully complete a new procedure to help reduce vision loss in glaucoma patients. HVPH is the region's only locally owned and independent private hospital. Its team of more than 100 doctors and 300 staff provide range of surgery and rehabilitation services to more than 14,000 people each year.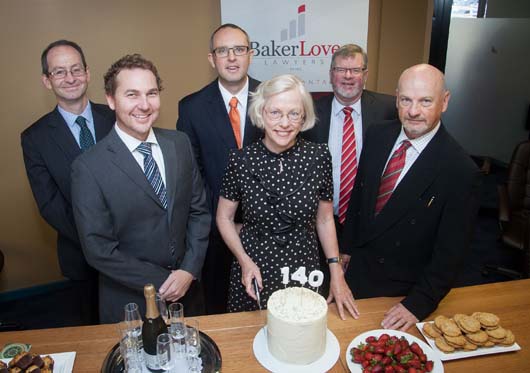 BAKER LOVE LAWYERS 140 YEARS
On this 27 March 1875, William Henry Baker opened his first legal office in Market Street, Newcastle. 140 years later, it has matured into the modern firm of
Baker Love Lawyers
, the oldest law practice in Newcastle. 
"He founded a business that has provided reliable legal advice to generations of families and organisations throughout the region. I believe WH Baker would be proud of the longevity of the business he started", says senior partner Bruce Hurrell. Mr Hurrell has been with the firm since 1971 when he was employed as an articled law clerk at age 17.
By the age of 25 he was a partner of the firm. Mr Baker was appointed the Newcastle City Council's solicitor in the early 1900s, which appointment he retained until his death in 1931. Following Mr Baker's death, the practice was carried on by his son Fred, who went on to form a partnership with solicitor and former WW2 military intelligence officer, John Milton Wallace Love.
Terry Morgan first joined the firm in 1985 before leaving to join another well respected Wallsend law firm (which became Rutter Morgan), with which Baker Love merged in 2006.
Over the years the firm has been graced with many outstanding lawyers such as Stuart Austin who is now a Judge of the Family Court of Australia, Donald McKinnon Geddes, and other prominent local practitioners such as Hura Herman and Robert Foggo.
More recently, the partnership expanded to include Andrew Knight (in 2010), Dean Frith (in 2011) and Immigration Law specialist Richard Hardy (in 2014). Alongside Mr Hurrell, Ms Stibbard and Mr Morgan, they lead a talented team of legal professionals, practicing in the key areas of commercial law, property and conveyancing, wills and estates, family law, criminal law and immigration.
This Could Be Your Business Anniversary
 
Does your business have a major anniversary coming up?
Contact HBR (02) 4925 7760 or info@hbrmag.com.au 
for information on covering your business.

Other Articles from this issue
Following two highly successful years interacting ona wide range of eclectic topics, the DiG Festival will be focussing ...
While planning has been underway for quite some time, there are now some looming deadlines with regards to making sure y...
It has been a big first year at the new Jayco Newcastle dealership.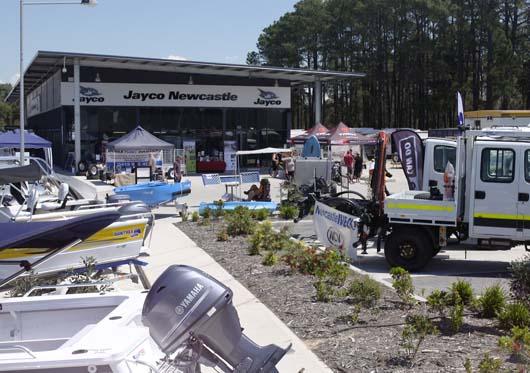 A sod-turning ceremony and blessing by the Anglican Bishop of Newcastle, The Right Reverend Greg Thompson in August mark...