Award-winning law firm opens office in Newcastle
Award-winning law firm, Australian Business Lawyers & Advisors (ABLA), has opened an office in Newcastle to provide on the ground support for businesses in the region.
Working in collaboration with the NSW Business Chamber, ABLA offers a unique service that reaches beyond legal advice to include genuine and lucrative business support and connectivity.
The local ABLA team in Newcastle office is headed by one of Australia's leading and most experienced work, health and safety lawyers, Jeremy Kennedy. Jeremy and his team of local lawyers (Suzie Leask, Kate Thomson and Madeleine Tiedeman) offer on the ground support to business in the region in the areas of IR, employment, WHS and corporate and commercial law.
At a gala opening on 6 April, dozens of the region's leading businesses heard from guest speaker, Dr Rod Harrison, former Deputy President of the Industrial Relations Commission who said ABLA's specialised niche service to local business is helping to build the region's economy.
ABLA CEO, Nigel Ward, said the firm's regionally focused approach made opening an office in Newcastle a must.
"Our approach has always been 'think local – act global' so we knew that to make a real difference and to further drive and strengthen the local economy, we had to be here at the coalface," Mr Ward said.
"We are business advisors, not just lawyers. We harness our relationships and connections for the benefit of our clients and the benefit of the local communities in which we work.
"We believe in making our client's lives simpler by delivering effective solutions and practical advice in language that is understood by business, for business.
"Our service is relationship driven. We see ourselves as an additional cog in the wheel of business so our clients can get on with running and building their business.
"We are proud to be part of the Australian Business Solutions Group and value our partnership with the NSW Business Chamber."
Other Articles from this issue
A Development Application has been lodged with Newcastle City Council for the construction of this multi-storey, mixed u...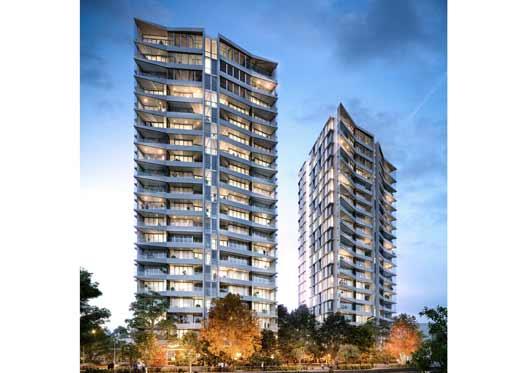 The principal of PRDnationwide Newcastle has been ranked as the top real estate agent in regional Australia.
A new $500 million commitment in the 2022-23 NSW Budget will bring faster rail a step closer, along with quicker and mor...