Another win for Jayco Newcastle
For the second consecutive year Jayco Newcastle has been named Best Regional Dealer at the NSW Caravan and Camping Industry Awards (CCIA) of Excellence for 2016. It was also named Best of the Best for all NSW Trade.
The annual Awards of Excellence recognise the best performers in categories including holiday parks, residential, dealerships, manufacturing and service providers.
In presenting Jayco Newcastle with their awards, the president of the Caravan and Camping industry Association of NSW Theo Whitmont said the company is well-known and trusted dealership that has been operating in the local area for over 30 years.
Jayco Newcastle owner Damian Charleson said the awards are a great compliment to his team. "We do our very best to ensure that our customers get the very best advice, service and after sales support."
The dealership is also recognised as one of the region's best corporate citizens.
Their third Caravan and Camping Expo held at their Heatherbrae dealership attracted more than 4000 people over the three days and raised more than $11,600 for the Camp Quality kids' charity.
National Camp Quality event manager Donna George said the funds would greatly help 13 local kids living with cancer.
Other Articles from this issue
Global technology company Toshiba opened a showroom and direct branch at 426 King Street, Newcastle in August to serve H...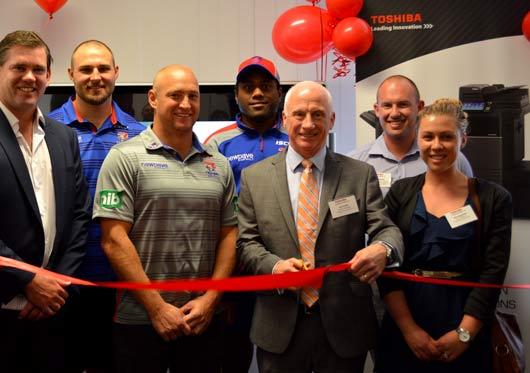 Financial independence, key person risk and being too busy to grow their business are some of the most common stresses f...
The May Budget will certainly be a delicate balancing act for the Federal Government.