Anglican Care expands in the Hunter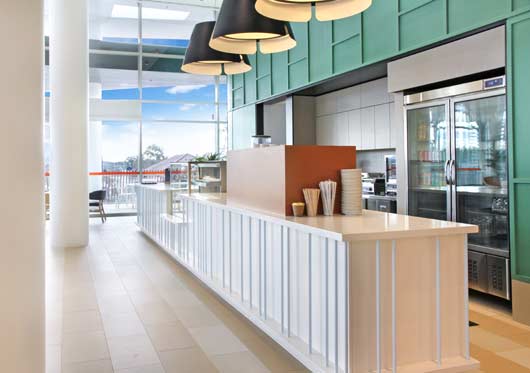 Anglican Care is significantly increasing its services to seniors in the Hunter with the opening of a new facility in Toronto and plans for major investments in other facilities.
Kilpatrick Court, Anglican Care's new high quality purpose built residential aged care facility, was opened in June. Situated in the lakeside suburb of Toronto and accommodating 147 people, Kilpatrick Court caters for people with a variety of individual care needs including dementia specific care and respite care.
Designed by Jackson Teece, Kilpatrick Court not only maximises functionality but is specifically designed to create a pleasant environment and one that fosters a sense of belonging for its residences. One of the unique features is the central courtyard around which the home has been designed and which facilitates opportunities for social interaction and time outdoors. There is also a communal café which is open to residents, their family and friends along with the broader community. Large windows have been incorporated not only for ambient light, but also to provide views of surrounding Toronto, Lake Macquarie and the mountains.
Kilpatrick Court offers single rooms with ensuites as well as double rooms with shared bathrooms. Services includes for all residents include 24/7 nursing care, a dementia specific unit, bus outings, lifestyle and wellbeing programs, chaplaincy and pastoral care, doctors clinic, physiotherapy, volunteers and community visitors, library and talking books and palliative care.
They also have access to a variety of other services, including hairdressing salon, hearing services, dental services, beautician, dietician, optical services, mobile kiosk (toiletries and sweets), Medi-trak pendant or necklace, disabled taxi vouchers and podiatry.
Kilpatrick Court was been named in honour of John Kilpatrick, AM in recognition of his 45-year history with Anglican Care and his dedication to the needs of the aged in the community.
In another boost for Toronto, Anglican Care is also planning on building an independent care retirement living facility adjacent to Kilpatrick Court. When complete it will provide an excellent option for seniors who want to maintain a more independent lifestyle in a location that has many close by services and facilities.
Additionally, in future years if they require a greater level of care there is an easy transition option to Kilpatrick Court without having to move suburbs.
Anglican Care is also about to commence construction on Stage 2 of Northwood Retirement Living at Tenambit (Collinson Street).
Stage 1 consists of 12 existing units which were built by a private developer (Anglican Care purchased the Village in November 2014). Stage 2 will consist of 11 x 2 bedroom units with garages and a Village Community Centre.
Stage 3 is a further 13 units. It is anticipated that the Stage 2 units will be ready for occupancy mid 2017.
Other Articles from this issue
have always been in two minds when it comes to staff listening to music at work. And now I know why!!
NovaCare has been recognised for its unique leadership, innovation and excellence by Aged and Community Services, NSW/AC...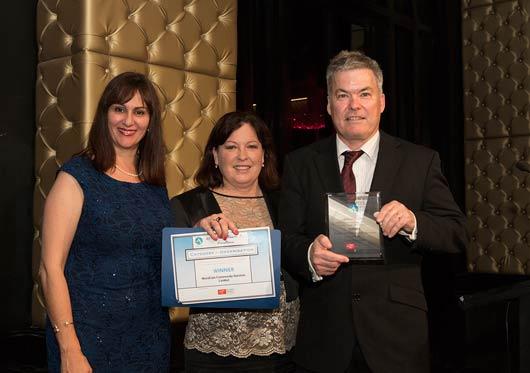 Maitland Hospital Foundation Business Fundraising Luncheon