Advanced Communications becomes Aspera partner
Advanced Communications
has recently become an Aspera partner. Aspera is a new Australian ruggedised mobile phone and tablet brand.
Aspera mobiles are rated IP67 which means it can handle being dropped in 1 metre of water for up to 30 minutes, being covered in sand at the beach and withstand hard knocks in the workplace.
There is no need for additional costly protective covers. They come standard with dual SIM slots so users can have two numbers or use one SIM slot when they travel overseas etc.
In August 2014 CHOICE tested 15 smartphones and the Aspera R5 Smartphone came out No 1 – beating Apple, Samsung, Telstra and Sony.
Other Articles from this issue
Pen and paper could become tools of the past for Telstra customers with the announcement of a strategic investment in le...
The Salvation Army's mobile outreach project Ourspace, engages the most disaffected and disconnected young people in the...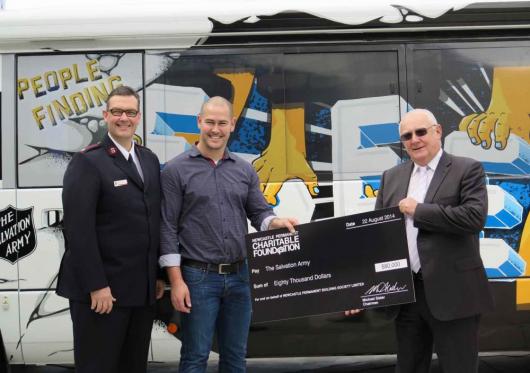 The University of Newcastle has paid homage to its industry partners with the development of an annual award that recogn...