2017 Women In Business Sophie Chaffey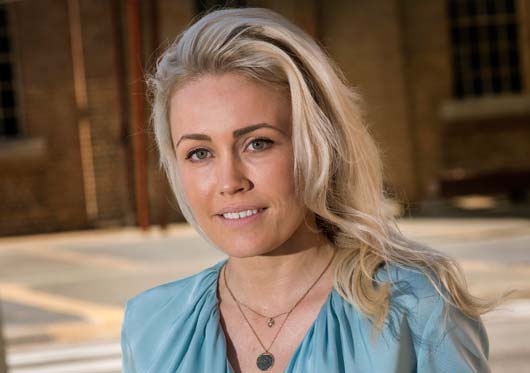 Sophie Chaffey is Managing Director of
Alliance Labour Solutions
, a company she founded to provide a robust recruitment/training and labour solution.
The business was established early 2013 and has experienced outstanding growth since that time. It commenced with just Sophie, a phone, a laptop and a passion for enriching the customer experience and lifting the benchmark of service within the recruitment sector. Today the business has grown into an organisation that is Australia wide with a footprint stretching from WA to Qld to SA and where it all began in NSW. It is predominately represented in the construction, civil, materials handling and mining industries. With a workforce of 300+ across Australia, Alliance Labour Solutions is gearing up to see further substantial growth in 2018-19.
Sophie says "A typical day when I first started the business began at 3 am to get candidates mine site ready for a 6 am start. It consisted of client interactions, phone calls, and safety interactions on site with my people, payroll, accounting, policies and procedure creation. I would literally fall into bed at approximately 10 pm after finishing off resolving any client issues."
The business now has a full complement within its management structure and Sophie can focus on commercial aspects of the business, long term strategic planning, positioning in the market place and charitable work within the community.
What Sophie likes most about my role is the ability to effect change in people's lives, to see how employment and growth in an individual's capabilities and skill level can have a positive impact on their life and that of their families. She loves creating and building and Alliance is in a new and exciting phase where she will be seeing some planned growth come to fruition. Sophie says she has an outstanding business partner and team who she loves working with.
"The way in which our team can problem solve and work around the clock to achieve outcomes for our clients and ultimately success for Alliance is second to none. They are fierce," says Sophie.
Sophie's passion for business began at an early age and developed even stronger in high school, which eventually led to her deciding on a business degree at the University of Newcastle. Her parents had involved Sophie and her siblings in their small business growing up and this led to the development of her work ethic and passion to create. Sophie says that she really came into herself when she began coaching with Chris Freeman from BWC Newcastle - that is when she decided to back herself and put it all on the line to start Alliance.
Sophie says that she admires quite a few people that she has come into contact with throughout her career; strong and intelligent, both male and female that have enriched the way she conducts herself in business today.
She likes to keep these people close and soak up all the knowledge they are willing to share. Sophie says that she comes from a long line of never give up females in her family; her mother, aunties and grandmother inspire her everyday with their resolve in hard times, never ending commitment and ability to give to others.
Sophie said that like any person, starting out in business was confronting.
Being young and a woman her experience was challenging at times, having to conduct herself in an industrial environment which had quite a small representation of females. Sophie has always been of the opinion to never give up and always surround herself with people that are experts in their field. She considered herself lucky to have received support and encouragement from people within the industry, both male and female, and has never felt at a disadvantage.
For women setting out on a similar career path, Sophie advises that they take a hold of the amazing opportunities that are on offer, work hard, be authentic and true to yourself and surround yourself with leaders and professionals that have been there and done that. Sophie says she is an intuitive leader and embraces what her femininity brings to Alliance and the industry.
Sophie adds "always keep in mind that we all have strengths and weaknesses and it is the way in which we leverage our strengths that matters. Make no excuses."
Sophie believes the Hunter region has a lot to offer entrepreneurs. She says we are definitely packing a punch across a range of industries and have been given multiple opportunities and avenues to showcase our potential.
Away from work Sophie says she has an obsession with Great Danes and that she absolutely adores animals big and small. In her spare time she finds herself googling Great Danes and dreaming of owning a rescue dog farm somewhere outside of Newcastle.
Other Articles from this issue
Lake Macquarie City Council's Manager Integrated Planning, Sharon Pope, has received a prestigious award at the 2017 Pla...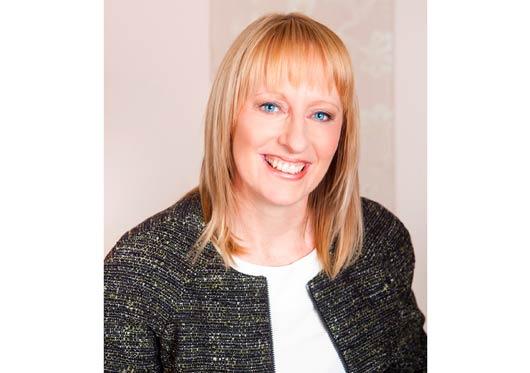 Peabody Energy's Wambo Mine have taken out the highly contested 55th Australian Underground Mines Rescue competition in ...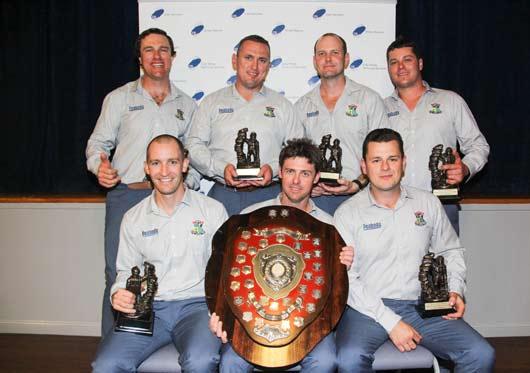 On 1 November Parliamentary Secretary for the Hunter Scot MacDonald MLC helped launch the new defence, security, and aer...
Newcastle & Hunter A Region Ready has relaunched for 2021 as an updated showcase of the assets and benefits of the regio...