2017 Women In Business Sandra Hinchey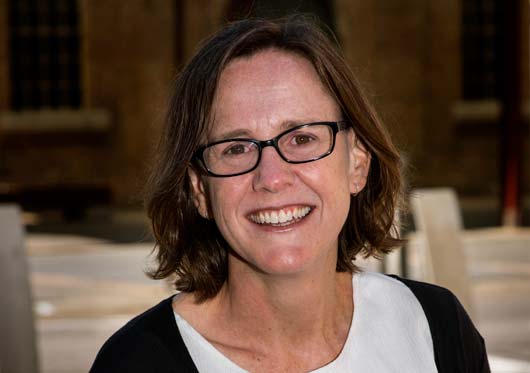 Sandra Hinchey
is a Registered Architect and a Director at
Webber Architects
. She is involved in all facets of the business including operations, finance, marketing, and human resources. Sandra currently has three graduates and one architectural student on her project team.
Sandra commenced her career path by studying architecture in Newcastle and first worked at a small firm in Sydney. She met her now husband during her university days and as he is in the RAAF they moved to different parts of Australia including Brisbane, Townsville and Perth. Fortunately Sandra found work in all locations and progressed her career from working on small toilet blocks to being Project Architect on a $25 million University building. When Sandra was notified of her husband's impending transfer to Williamtown, she got back in touch with Jon Webber, who she went to university with, and suggested they work together.
Several people have actively encouraged and helped Sandra along her architectural journey - her high school physics teacher, the architect she first worked for, university peers, and the architect who guided her through the registration process. 2018 will mark Webber Architects' 15th year practising in Newcastle and has now grown to 19 team members and also having a Sydney-based office. The business undertakes architecture, urban design, master planning, and interior design.
Their portfolio includes high, medium and low density multi-residential dwellings as well as both affordable and custom architectural single homes. The portfolio also includes universities, schools and child care facilities; libraries; sporting, recreational and community facilities; medical facilities; clubs and other hospitality venues; and office fit outs.
Her typical work day commences with a brief 'huddle' where her team runs through the plans for the day, share news and messages and deal with queries. Webber Architects manages several projects ranging in size and scope and at different stages so each day is different, however Sandra always has emails and calls to tend to and typically a site visit and several client meetings to attend. She regularly checks in with her team to offer guidance and delegate tasks as required. Over lunch Sandra may attend a Continuing Professional Development (CPD) presentation.
Sandra says she loves liaising with clients, stakeholders, engineers, planners, project managers and local authorities etc involved in a project. She enjoys the intricacies of establishing what and who is needed in order to obtain the best outcome. When Sandra commenced her architectural career she entered a very competitive job market with limited real-world experience - challenges not exclusive to this industry. Being female in a largely male-dominated industry has occasionally meant working that little bit harder to illustrate her skills.
Currently, women in architectural practice and senior roles are vastly underrepresented which Sandra would like to see change. At Webber Architects over half of the team members are women. Their experience reflects research findings that diversity in the workplace brings different ideas, views and insights, enhancing the ability to find and offer the best creative solutions.
For other women looking to towards a similar career path, Sandra advises students and new graduates to realise what you don't know and to ask questions. Council controls, construction standards and guidelines in architecture are constantly being updated, so being aware of these and knowing where to look for information is important.
Away from work, Sandra and her husband spend time with their two kids who are involved in activities including netball, tennis, music, golf and touch football. Sandra is on their school's P&C and tries to fit in time for exercise and catching up with friends.
Sandra is also always looking to expand her outlook. She attended the Learning Environments Australasia conference in Singapore which was an invaluable opportunity to meet with and learn from others involved in education planning. Later, on a family holiday to Fiji, she toured a primary school and learnt about their learning methods and how they make the most of the resources available to them.
Most people don't know Sandra is a little afraid of heights but has challenged herself with Tree Tops Adventure Park and Sydney Harbour Bridge Climb. 
She is very positive about the Hunter Region and says it offers a great lifestyle and great business opportunities. Sandra would like to see the development of Newcastle's light rail reinvigorate Hunter Street and further develop business in that area.
Other Articles from this issue
Farrar Gesini Dunn (FGD) has specialised in family law for more than 20 years and are now open for business in Newcastle...
Sophie Chaffey is Managing Director of Alliance Labour Solutions, a company she founded to provide a robust recruitment/...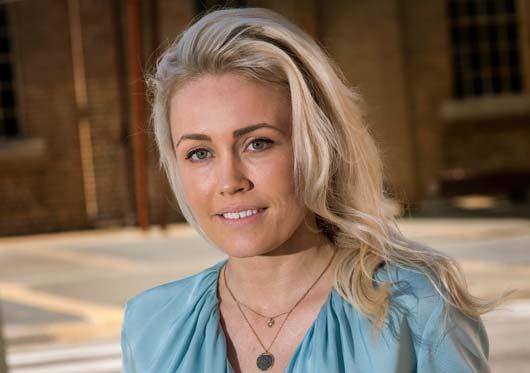 The recent Australian Cricket controversy may have been about ball tampering and alleged cheating, however what came int...