2016 NEWi Awards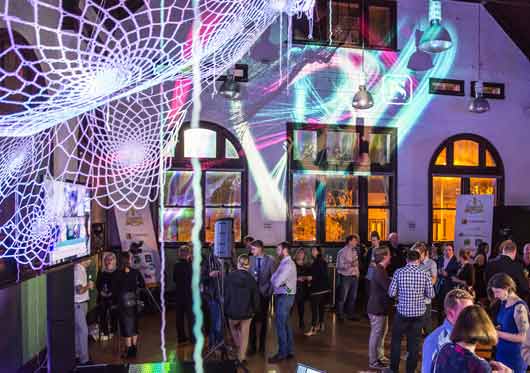 The Lunaticks Society Inc. has announced the recipients of the 2016 NEWi Awards for Digital Creativity. The winners were announced at the NEWi Awards Ceremony held in Newcastle, on 30 September.
Society President of The Lunaticks Society, Gordon Whitehead said, "Congratulations to all of this year's winners. Judging was thorough and rigorous and there emerged a number of very outstanding entries. The Award winners were top notch and fly the flag for regional digital innovators."
The Society's highest honour, the Joe Award, was awarded to the chair of Eighteen04, Gunilla Burrowes, for her outstanding contribution to promoting green tech and smart city technologies and startups.
Sponsored by Softlayer, local startup Evergen took home $120,000 for Best Cloud Solution, with their advanced solar storage system.
Established in 2011, the NEWi Awards has quickly grown to become the leading awards program for regional digital innovators, offering an outstanding platform to get the recognition regional innovators deserve, and the rewards of promoting to a wider Australian audience.
The 2016 NEWi Awards winners were:
Best Green Tech Solution Sponsored - SwitchDin
Best International Tech Startup - Reffind
Best Mobile Application - Liftango
Best Tourism Solution - Newcastle Inspired by Out of the Square
Best Educational Solution - eCoach
Best Online Publication - Opus.org.au designed and built by
Nativ Design & HyperWeb Communications
Best Cloud Solution - Evergen
Best Online Video - Brokenwood by Rollingball
Best Government Solution - Bluezone Group
Best Digital Agency - Zimpleweb
Best Smart City Solution - SwitchDin
Best Tech Startup - Liftango
Best Website - Theahc.org.au by Zimpleweb
The Joe Award - Gunilla Burrowes
Other Articles from this issue
Introducing new technology into any business can be incredibly exciting.
For the second consecutive year Jayco Newcastle has been named Best Regional Dealer at the NSW Caravan and Camping Indus...
The Hunter Regional Plan 2036 is the product of extensive consultation with councils, stakeholders and the wider communi...