2015 Hunter Investment Prospectus officially launched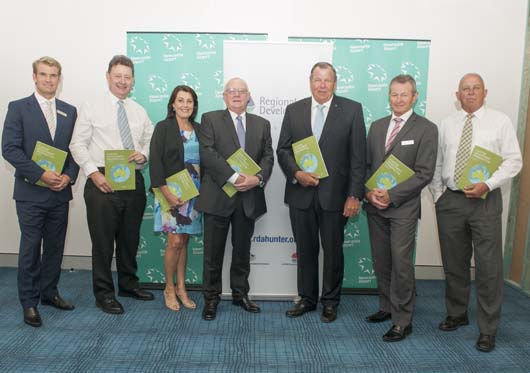 Published by Hunter Business Publications in conjunction with RDA-Hunter, the Hunter Investment Prospectus, which is endorsed by all levels of government, plays a significant part in communicating the Hunter's key strengths as a business location and helps drive investment for our future.
Parliamentary Secretary to the Minister for the Environment, The Hon. Bob Baldwin MP represented Deputy Prime Minister The Hon Warren Truss MP when he officially launched the 2015 edition of the business focused publication at the new International Arrivals Terminal, at Newcastle Airport on 6 March.
Deputy Prime Minister and Minister for Infrastructure and Regional Development The Hon Warren Truss MP in his endorsement of the 2015 Hunter Investment Prospectus said that the publication sent a clear message nationally and internationally that the Hunter is open for business.
RDA Hunter CEO Todd Williams said, "Attracting investment is a key strategy for RDA Hunter as we work to increase economic activity and create new jobs by strengthening the region's human capital, productivity, infrastructure, access to markets, regional comparative advantage and business competitiveness, "Our investment strategy aims to grow capability for the region's future with initiatives like our ME Program as well as attracting investment from outside the region, including internationally.
"The Hunter Investment Prospectus helps us raise awareness of the Hunter and is distributed to 105 international destinations via AusTrade and NSW Trade and Investment."
Other Articles from this issue
Hunter United employee Kirsty Maher was awarded one of four 'Emerging Leader Tertiary/Vocational Education Scholarships'...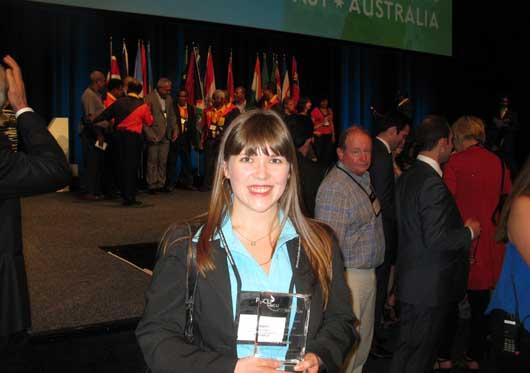 Australasian commercial property markets are delivering favourable returns against the global property market, with the ...
After almost 20 years in the same location, AV Chartered Accountants is on the move.
It was a great Aussie atmosphere displaying iconic Australian landmarks, people and things when hundreds of manufacturer...